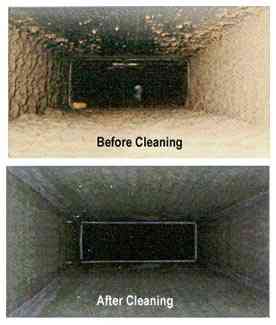 The top most priority of all home and workplace is efficiently save money on energy costs. In a time of ever rising costs, to start saving on your energy bills right away is through getting more efficient and effective use from your AC system as it is one of the easiest ways. You can count on professional air duct cleaning company Dubai to help your budget by bringing down significantly your energy costs.
Air duct cleaning is a necessity process if you have molds, rodents or if your air ducts are clogged with particles of dust and debris. The air filter traps dirt and keeps sit from entering your home and workplace. Hence if you suspect the growth of molds, rodents, or an excessive amount of dust, then it's time for you to decide if you want to clean the ducts yourself or hire someone professional to do it.
You might take up the decision to do it yourself if:
You have gotten rid of rodents completely.
Your air ducts are easy to access.
Mould is minor and hasn't overrun the entire system.
You can hire professional AC Duct cleaning company in Dubai to do it for you if:
You still have rodents in the duct.
Mould is widespread or in hard to reach places.
You air ducts are hard to access.
You want to get the entire line of ducts cleaned.
Another simplest yet most effective measure to take is to have the ducts of your AC system cleaned thoroughly and properly. This will entail no involvement of new equipment and that too at no major expenses. You can have your AC ducts professionally cleaned to increase the working efficiency of your unit and further to bring down your utility bills. It is recommended to have your ducts cleaned every two to four years by expert AC cleaning company in Dubai.
As per the estimates provided by utility companies around 10 to 20 percent of heated or cooled air tend to get lost through leaky ducts. This simply indicates that the money being spent on heating or cooling isn't accomplishing anything but posing a wreaking havoc with your budget. An AC duct system that has been rightly sealed will immediately make your AC system work more efficient, translating that you're saving money.
If you have your AC ducts professionally cleaned you are able to save more on your utility as well as energy bills, further it will add to the shelf life of your AC system and hence it will last longer. With the apposite removal of dust and build up, you and your family will be able to breathe easier knowing that you are not inhaling irritants that can contribute to various allergies and illness. The well-trained technicians are diligently able to attend to different AC cleaning requirements and AC duct cleaning methods.
Contact Saniservice as they are the most reliable and efficient AC cleaning company in Dubai. Please visit: saniservice.com for more details.