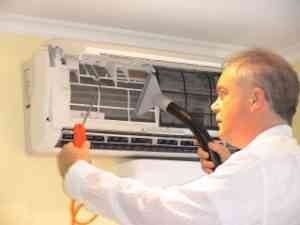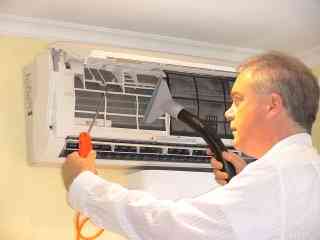 The quality of indoor air is now checked carefully by homeowners. Like you, they also want the best possible clean air when they are at home. No one would like to breathe contaminated air as it causes health concerns, particularly in the respiratory system. You would not let your children's health be at risk nor your wallet! Just like any appliance or equipment, air ducts cleaned gives you the benefit of paying for a lower electric bill. It is great to enjoy life with lesser worries.
Air duct cleaning means the complete cleaning of all the parts of the duct system. The whole system includes fan motor and fan housing, grilles and diffuser, heating and cooling coils and heat exchangers. All parts must be free from dirt, debris and oil.  Everything must be re-attached properly and checked if still functioning. The recurrence of moist causes further negative effects on the function of the duct system. Re-contamination occurs if any one of the components is not properly cleaned. The cost for duct cleaning depends on the climate, the level of contamination, size and accessibility. It may range from $450.00 – $1,000.00.
The advantages of having your air ducts cleaned by a good service provider:
You are assured that the technicians are professionals and highly trained.
Your air duct system will be properly inspected and cleaned.
Use of high-tech equipment without harmful chemicals.
Before and after photos for comparative reporting.
Meticulous after-care.
The disadvantages of hiring a notorious service provider:
The whole air duct system may get damaged if unskilled technicians handle the service.
Haphazard regard to neatness, cleanliness and order.
Might use cheap chemicals in cleaning method.
Security and safety of your home are not guaranteed.
unsatisfactory service may result in a repeat job order.
This is a sample checklist to see if your duct was cleaned properly.
Blower                                  – must be free from oil and other debris
Cooling Components        – coil drain pan must be draining properly
Metal Ducts                        – no visible debris
Plenums                              – no moisture stains and dust
Fibre Glass                          – free from tears and in good condition
Air Vents                             – diffusers, grilles and registers are re-attached firmly
Access Doors                     – should be attached by screws or rivets
System Operation            – both heating and cooling systems must be functioning well
Always keep in mind that good service providers handle the job professionally with proper documentation and after-care reports. Don't fall for cheap offers or discounts when you want your air ducts cleaned.