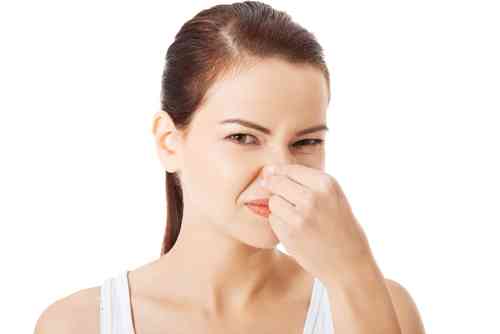 Air conditioners today have become an inseparable part of our lifestyle. Surviving without air conditioners especially in areas that have a hot and humid climate has become almost impossible today. It is true that we all love to relax and work in a cool and humidity free environment. However at times we tend to overlook the fact that the air we are breathing could be dangerous and a breeding ground for several air-borne diseases and infections. Various molds and micro organisms have been evolving over time and it becomes necessary that we keep a check on our air conditioners from time to time. For assuring a healthy environment for us, as well as for those around us, it is a must that the indoor air quality should be of a superior quality.
Why does the air smell musty every time you switch on the AC? Air conditioner odor is a normal problem which gets aggravated in the humid conditions. An air conditioner not only helps in cooling the air, but it also dehumidifies the air. The odor in an AC is due to the growth of molds and bacteria in the evaporator core, owing to excess moisture and humidity. In conditions when excess moisture is there, various particles such as dirt, spores and bacteria, which are pulled in with the outside air settle in the moist evaporator and is a perfect breeding ground for molds and bacteria.
If you want to get rid of the smell, it is very necessary that the bacteria and molds should be eliminated from your air conditioner system. It is very important that you from time to time go for coil cleaning and evaporator cleaning. There are several procedures and chemicals that can be applied for a/c cleaning and disinfection. Several products are available in the market. One of the most used methods is the mist treatment for evaporator cleaning. Mist cleaning involves drilling a hole in the case and then introducing the mist into the evaporator core, keep it for some time and flush it of. For vehicle ac duct cleaning, the ozone method is the most widely used. It involves running an ozone machine in the car that kills the bacteria.
AC cleaning and air duct cleaning are essential activities to ensure you breathe a healthy and disease free air. Even if you are not witnessing any problems, you should get your air conditioning system thoroughly checked. It is a comprehensive activity involving an inspection of the evaporator, as well as hoses to ensure that there is no leakage, followed by coil cleaning and cleaning of the condenser.
The Indoor Air Quality (IAQ) of every institution or house is significant and a clean heating, ventilating and air-conditioning (HVAC) system is crucial for maintaining a comfortable and healthy living environment. Moreover, a purified air duct system is also more energy efficient and results in lesser energy consumption leading to lower electricity bills. So get your AC cleaned and breathe in a tension free environment.
Saniservice has been offering coil cleaning services citizens Dubai, UAE, and the whole of the United Arab Emirates for several years. Saniservice's group of qualified professionals will always provide the most appropriate, and most cost-effective remedy for your A/C needs.