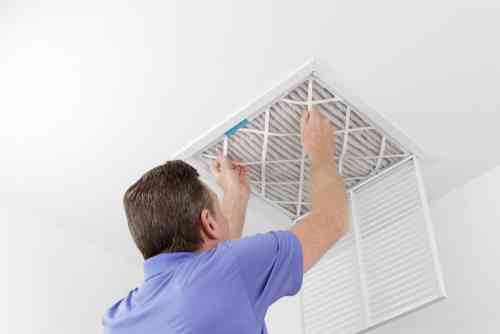 Concerned about the quality of air that you breathe? According to the findings by various well known environmental health care organizations, the indoor air is up to 70% more polluted as compared to the outdoor air. It is therefore much important to maintain the indoor air quality as most of the time spent by us is indoors.
 Most of the diseases are spread through air as it is the perfect medium for the transfer of molds and microorganisms. This is the reason why air duct cleaning becomes a prerequisite for a healthy and pure environment.
Are you aware of the fact that air pollution ranks among the top ten health hazards globally? The indoor air pollution is mainly caused by –
Molds, bacteria, fungi and other microorganisms that get circulated with the air
Smoking and drinking and other food smells
Human body smell
Mildew in moist temperature
The accumulating carbon dioxide in a closed room
Your AC needs something more than just washing –
We all love to sit back, relax and work in a cool environment but at most of the time we ignore the fact that an AC is also a machine which needs timely maintenance, cleaning and servicing. Several people do not wash their air conditioners for years. Others do the washing but they forget about disinfection techniques. Over time, various molds and viruses start growing and multiplying in the dark and moist environment provided by an air conditioner.
To facilitate the reduction of the harm caused by these harmful molds and microorganisms, air conditioners are needed to be disinfected at regular time intervals. It is therefore required to take the assistance of professional AC cleaning service providers so as to improve the refrigeration quality of an AC. Not only this, regular disinfection also enhances the energy saving efficiency of an air conditioner while prolonging the life of the AC.
Air duct cleaning is a very important and comprehensive exercise that should be initiated after every two-three years to guarantee a healthier and cleaner environment. The household Indoor Air Quality (IAQ) is vital and a clean heating, ventilating and air-conditioning (HVAC) system is crucial for sustaining a clean, healthy and disease free living environment. Moreover, a purified air duct system is also more efficient resulting in lesser energy consumption, which ultimately leads to lower electricity bills.
For people who have a prolonged illness history related to asthma, allergic diseases and other respiratory ailments, duct cleaning should be the basic priority for them. Professional AC cleaning enables in removing dust, dirt, pollen as well as other airborne contaminants that get pulled into the HVAC system, each time the AC operates. These airborne contaminants with the passage of time keep on building up in the duct work and make it a breeding ground for various microorganisms such as molds, fungus, mildew, spores and bacteria. So it is required that you get your ac duct cleaned and disinfected from time to time to keep the diseases at bay.
Saniservice has been offering coil cleaning services citizens Dubai, UAE, and the whole of the United Arab Emirates for several years. Saniservice's group of qualified professionals will always provide the most appropriate, and most cost-effective remedy for your AC needs.