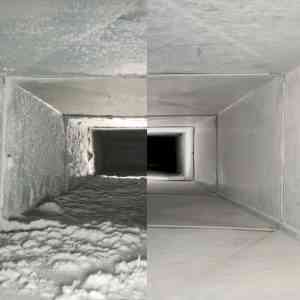 AC duct cleaning should be an integral part of every home owner's home maintenance routine. However the frequency of doing so depends on many factors. For instance, for most of you once every 5 years or so is probably adequate. In cases, wherein your family members have certain allergies or asthma, getting your AC ducts cleaned every year or more often is a wise decision.
The key to the process of getting your AC duct cleaned in Dubai is not to wait until it's quite too late. Hence regular AC inspection and Duct Cleaning is necessary as well as highly recommended. It is also beneficial to get your AC ducts cleaned after events like a major home improvement project, leaky roof or pipe, a fire, a rodent or even insect invasion.
 Don't neglect your air ducts
Regular inspection, maintenance and servicing of your HVAC systems comes under the most popular home maintenance routines because if an air conditioner breaks, it will not only make your home an uncomfortable place and also replacing them is quite expensive. The advantages of cleaning the AC ducts are:
It saves your money: Ensuring that your heating and cooling systems are running at top efficiency has become all the more important with the high costs of energy these days. AC duct cleaning forms a vital part of the overall maintenance – it can help save you money in energy bills and also through prolonging the life of heating and cooling systems.
Offers improved home hygiene: While you are successful in removing the dirt that is hidden from view – it will reduce the amount of household dust thereby making it easier for you to keep your home clean.
 Gifts you better health: The Ac duct cleaning process eliminates contaminants from your ducts and ensures the best indoor air quality to minimize reaction to allergies and asthma.
When you are moving: AC duct cleaning in the home that you are planning or trying to sell can be a selling feature. It delivers the message that you take good care to maintain the home. Also if you are shifting to a new home, you will also want that the ducts are cleaned to start afresh.
Duct cleaning in new homes: Beyond your expectations, a newly built home may also have ducts that are clogged with construction materials including wood shavings, drywall dust or carpet fibers, etc. Moreover, more air tight homes traps more recycled air which fills the ducts more dust and less fresh air. A duct cleaning just before moving into your new home will certainly eliminate these concerns and add to the enjoyment of your new home.
We, at Saniservice, are experts in Dubai at handling the tightest of spaces and the most unreachable AC ducts. With our years of expertise in disinfecting AC systems, we make sure that your AC, air conditioning ducts are clean, dust free and healthy for making it healthy for you and your family. Please visit: www.saniservice.com to find out how we can help you.