Science-based AC cleaning: When it comes to maintaining a comfortable and healthy indoor environment, air conditioner (AC) cleaning is a crucial aspect. Over time, air conditioners can become repositories of dust, bacteria, and allergens, impacting not only their performance but also the quality of air within your space. This is where Saniservice steps in, transforming AC cleaning with the power of science.
Science-Based AC Cleaning by Saniservice
Saniservice isn't just another AC cleaning company. We are revolutionizing the industry by integrating science into our approach. Our unique selling proposition lies in our in-house Indoor Sciences and Microbiology Department, a first in the AC cleaning sector.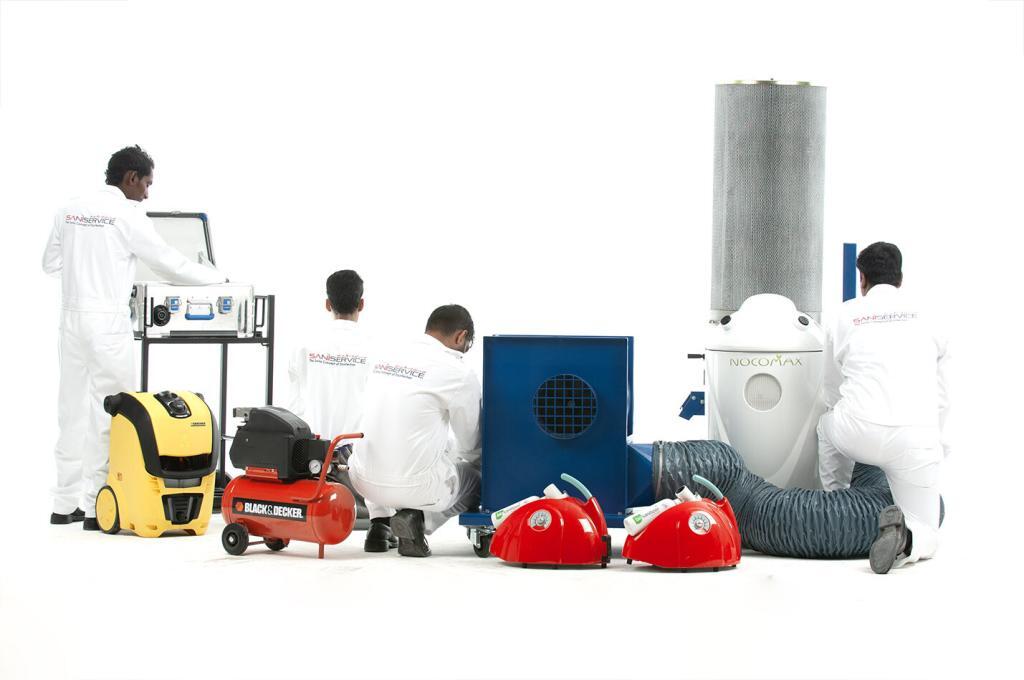 Our dedicated team of microbiologist, indoor scientists and technicians work tirelessly to develop and implement Science based AC cleaning methods that are not just more effective, but also environmentally friendly. We stay ahead of the curve by consistently pushing the boundaries of what's possible in AC cleaning, ensuring your air conditioning units are operating at their peak efficiency while contributing to a healthier, cleaner environment.
The Importance of AC Cleaning
Regular AC cleaning is essential for several reasons. It improves the unit's efficiency through the cleaning the ac coils, reduces energy consumption, extends its lifespan, and most importantly, ensures the air you breathe is clean and safe. With Saniservice, the process is taken a notch higher through our science-based approach.
Why Choose Saniservice?
When you choose Saniservice, you're not just opting for an AC cleaning service. You're investing in a comprehensive solution that balances high performance and sustainability. Our unique science-based AC cleaning methods are designed to ensure that your air conditioning units are thoroughly and effectively cleaned, all while preserving the environment.
We understand that every AC unit is different and thus requires a tailored approach. Our method involves a careful assessment of your unit's condition, followed by a targeted cleaning procedure using scientifically-backed techniques. This ensures that every nook and cranny of your AC unit is meticulously cleaned, enhancing its efficiency and longevity.
But it's not just about immediate results. At Saniservice, we're committed to creating solutions that are sustainable in the long run. We employ eco-friendly practices in our cleaning process, minimizing water usage and avoiding harmful chemicals. We believe that it's our responsibility to not only provide top-notch service but also contribute to the health of our planet.
Moreover, Saniservice's science-based AC cleaning approach is about more than just maintaining your AC units. It's about promoting healthier lifestyles. Clean AC units mean better air quality in your living or working space, which can significantly improve health and wellbeing. By reducing allergens, dust, and bacteria in the air, we help create environments that are conducive to health and productivity.
Our commitment to innovation and excellence is unwavering. We continuously push the boundaries of what's possible in AC cleaning, adopting the latest scientific findings and technologies in our processes. This commitment ensures that our AC cleaning service is not just effective but also hassle-free.
In conclusion, choosing Saniservice means opting for an AC cleaning service that stands for top-notch service, healthier living, and environmental sustainability. Our science-based approach to AC cleaning makes the process efficient and effortless, all while contributing to a greener future for us all.