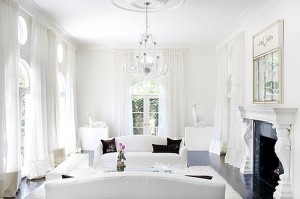 Every little bit definitely counts. The little things you do to maintain your AC system can drastically affect its functionality – in a good way. When it comes to AC disinfection and cleaning, and AC duct cleaning, there is always a lot to know about. AC maintenance, along with the regular household maintenance, will help you save a lot of money on utilities and repairs.
One important thing to keep in mind is never to make assumptions you are not sure of. Whenever you have a hunch that something is wrong with your AC system, make sure you call an AC or HVAC professional immediately. Sometimes, people try to do things on their own to make their air conditioning system work again and end up doing something wrong instead. This causes more problems in the AC system – and not to mention the added cost of repairs.
A lot of times, people don't think of AC maintenance as a topic for debate. Especially when it comes to AC coil cleaning, people almost never contemplate what could possibly be questionable. With so many marketing and DIY items provided, it becomes quite difficult to make a choice when finding cleaning kits. Often times people end up making wrong choices, which aggravates the existing problem with their AC units. This is why you need to hire the services of companies offering air-conditioning cleaning in Dubai.
There are several factors that revolve around the topic of AC cleaning and disinfection. Firstly, as your air conditioning unit ages, the coils within it gradually get grubby. This has a very bad effect on indoor air quality because the dirt accumulated in the AC gets released into the surroundings whenever it is switched on. It also causes the unit to malfunction and develop technical problems as the dirt keeps accumulating. Washing the coil of the evaporator will help restore the unit back to good condition.
Simply having the AC coil cleaned regularly can hoard your device and even prolong its life. In many situations, having the coil washed also helps increase the performance of the AC unit or system over all. You will be surprised to know that the device that needed to be changed will begin to work as good as new. In fact, it might even continue to work perfectly for many more years to come. Aside from having the coils cleaned thoroughly, installing UV lights also helps evade the growth of mold and the accumulation of mildew.
It is always recommended to use safe cleaning and disinfecting substances when cleaning evaporator coils. However, the cleaning should ideally be done by certified HVAC professionals or indoor air quality specialists. Always make sure you choose a well known and reliable Dubai AC disinfection and cleaning company. In an attempt to look for less expensive companies, people often make the mistake of overlooking the skills of the workers. Choosing a low priced company that does not have highly qualified workers can cause more damage to the already defective device.
If you live in Dubai, you surely know its climatic condition and why air conditioners are so important. Consult a reliable AC service provider to make sure your device is faultless and the indoor air quality of your surroundings is good.