Top AC Services in Dubai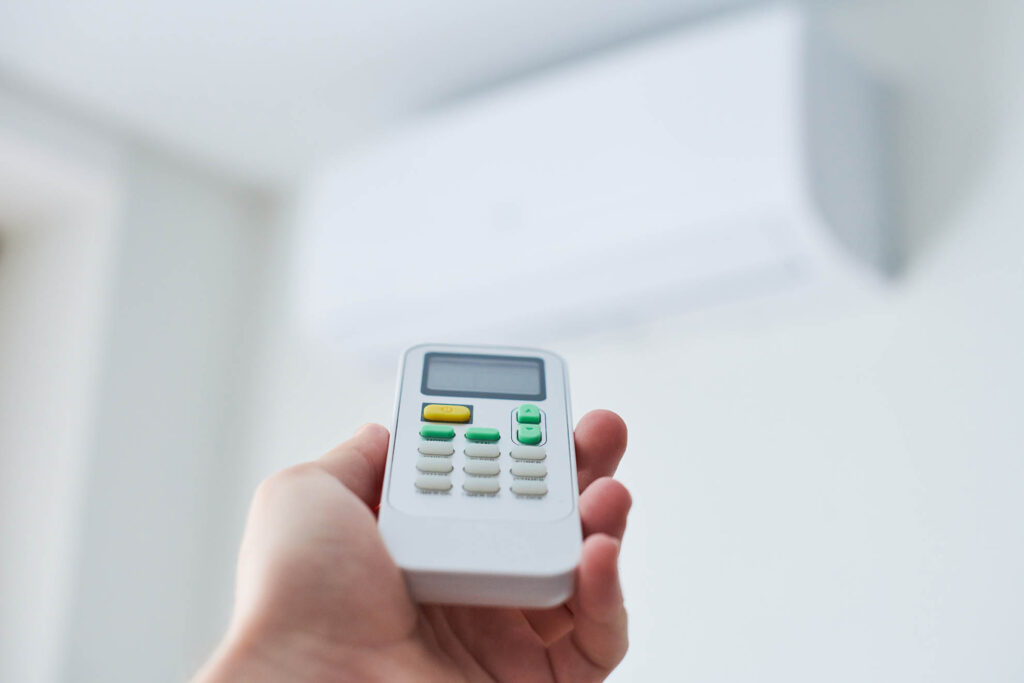 Are you tired of sweltering in the scorching Dubai heat? Look no further! When it comes to beating the heat and maximizing comfort, finding the right AC service is crucial. Not only do you want a system that cools your space efficiently, but you also want it to be energy-efficient, helping you save on those skyrocketing utility bills. That's where our top AC services in Dubai come in. With a team of highly skilled technicians and industry-leading expertise, we pride ourselves on providing the best solutions for your cooling needs. From AC installation and maintenance to repairs and replacements, we've got you covered. Our services are designed to not only optimize the performance of your AC system but also enhance energy efficiency, ensuring you stay comfortable while minimizing your carbon footprint. Don't let the heat get the best of you – choose our top AC services in Dubai today and experience the ultimate balance of comfort and energy efficiency.
Why Choose Our AC Services in Dubai?
There are several reasons why our AC services stand out from the competition:
Expertise: Our team of highly trained technicians possesses extensive knowledge about various types of air conditioning systems. This expertise enables us to identify and resolve issues quickly, ensuring optimal performance and longevity of your AC unit.

Quality Products: We only use top-quality products and components in our services, guaranteeing that your air conditioning system will be durable and reliable.

Customer Satisfaction: As a customer-centric company, we prioritize your satisfaction above all else. Our goal is to exceed your expectations by delivering exceptional service and results, every time.

Competitive Pricing: We understand the importance of affordability without compromising quality. That's why we offer competitive pricing on our AC services, giving you the best value for your money.

Comprehensive AC Services for Every Need
Our top AC services in Dubai cater to a wide range of needs, including:
AC Installation: Whether you're moving into a new home or upgrading your existing air conditioning system, our expert technicians will help you choose the perfect AC unit and ensure seamless installation.

AC Maintenance: Regular ac maintenance dubai 24/7 is essential to keep your air conditioning system running efficiently and prolong its lifespan. Our comprehensive maintenance services include cleaning, checking for potential issues, and making necessary adjustments to optimize performance.

AC Repair: If your air conditioning system breaks down, our skilled technicians can quickly diagnose the problem byt the best ac repair dubai and perform the necessary repairs to get it back up and running in no time.

AC Replacement: When it's time to replace your outdated or malfunctioning AC unit, we'll work with you to find the best replacement that suits your needs and budget.

Duct Cleaning: Over time, dust and debris can accumulate in your air ducts, leading to poor indoor air quality and reduced efficiency of your AC system. Our professional duct cleaning service ensures clean air and optimal system performance.

In addition to providing comfort, our top AC services in Dubai also focus on energy efficiency. An energy-efficient air conditioning system not only helps you save money on utility bills but also reduces your carbon footprint. Here's how we promote energy efficiency:
Proper Sizing: Our technicians will assess your space and recommend an AC unit with the right capacity, ensuring efficient cooling without wasting energy.

Regular Maintenance: By keeping your AC system well-maintained, we ensure that it operates at peak efficiency, consuming less energy and providing consistent cooling.

Upgrading to Energy-Efficient Models: If you have an older, less efficient AC unit, we can recommend and install a newer, more energy-efficient model that will save you money in the long run.

Smart Thermostats: Installing a smart thermostat can help you better control your AC usage, further improving energy efficiency and reducing costs. THis negates the even the sometimes high ac service cost in dubai.

Improving Indoor Air Quality
Poor indoor air quality can lead to a variety of health issues, including allergies, asthma, and other respiratory problems. Our top AC services in Dubai not only focus on cooling but also on improving indoor air quality by:
Regular Filter Replacement: Replacing your AC filters regularly ensures that your system effectively removes dust, pollen, and other airborne contaminants from the air.

Duct Cleaning: Our professional duct cleaning service eliminates accumulated dust and debris from your air ducts, promoting better airflow and cleaner air.

Humidity Control: High humidity levels can lead to mold growth and other issues. Our AC services help maintain the right balance of humidity in your space, ensuring a healthier indoor environment.

Trust Our Top AC Services in Dubai
Don't let the Dubai heat get the best of you. With our top AC services, you can enjoy a comfortable and energy-efficient indoor environment all year round. Whether you need installation, maintenance, repair, or replacement, our skilled technicians are ready to provide the exceptional service you deserve. Contact us today to schedule an appointment and experience the ultimate balance of comfort and energy efficiency.
---
Related:
15A, Al Joud Center
Shiek Zayed Road
,
Dubai
Monday, Tuesday, Wednesday, Thursday, Friday, Saturday
8:30 am – 6:30 pm