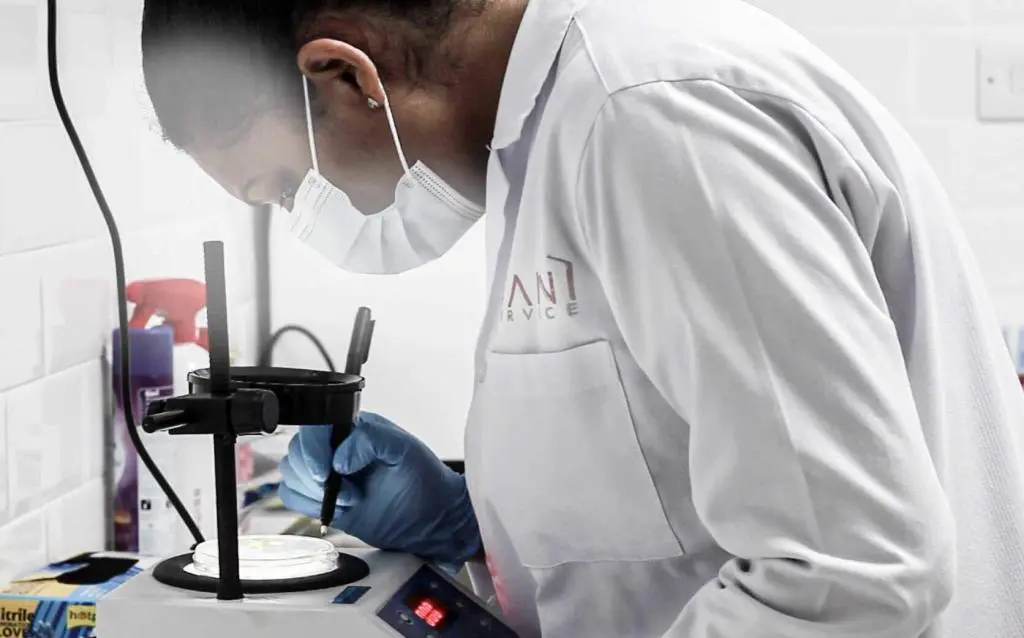 AC Cleaning Company
When it comes to air conditioning (AC) cleaning, there's only one name that stands out in Dubai—Saniservice. Not only do they offer superior service, but they're also the only AC cleaning company backed by solid science. With their own research and development department—Indoor Sciences Department—and a fully equipped microbiology laboratory, Saniservice takes AC cleaning to a whole new level. Here's why Saniservice is the only choice for AC Cleaning Company in Dubai.
Unlike most AC Cleaning Company, Saniservice is driven by scientific research. Their Indoor Sciences Department is dedicated to studying the intricacies of indoor air quality and how it can be improved. The team, which includes building scientists and microbiologists, conducts rigorous research and tests to ensure the efficiency and efficacy of every AC cleaning service they provide.
Their work extends beyond just cleaning your AC. They delve deeper into understanding the factors that affect indoor air quality, such as humidity, temperature, airflow, and the presence of pollutants like dust, mold, and bacteria. This thorough approach allows them to develop customized solutions that not only clean your AC unit but also enhance the overall air quality in your home or office.
A Dedicated Microbiology Laboratory
Saniservice's commitment to science is further demonstrated by their state-of-the-art microbiology laboratory. The lab is manned by a team of seasoned microbiologists who conduct extensive analysis and testing. They identify harmful microorganisms present in your AC system and devise effective strategies to eliminate them. This scientific approach ensures that your indoor air quality is not just improved but thoroughly optimized for your health and well-being.
Saniservice's commitment to customer safety extends to their choice of cleaning solutions. They exclusively use eco-friendly products that are gentle on the environment and completely safe for both humans and pets. Additionally, their cleaning procedures are designed to minimize disruptions to your daily routine, ensuring that you can carry on with your activities without any inconvenience.
Superior Service
Saniservice's scientific approach is complemented by their exceptional service. They understand that every customer has unique needs, and they go the extra mile to meet these needs. Their team of professionals is trained to deliver a comprehensive cleaning service that leaves your AC system spotless and functioning at its best.
They also prioritize customer safety. All the cleaning solutions used by Saniservice are eco-friendly and pose no harm to humans or pets. Moreover, they ensure minimal disruption during the cleaning process, allowing you to go about your daily activities without any hassle.
A Track Record of Excellence
Saniservice's reputation as the premier choice for ac duct cleaning in Dubai isn't just built on their scientific approach and superior service. It's also backed by a track record of excellence. Over the years, they've served numerous satisfied customers who can attest to the quality of their work. Their commitment to customer satisfaction and their relentless pursuit of innovation have earned them a place at the forefront of the AC cleaning industry in Dubai.
Conclusion
In a city like Dubai, where temperatures can soar, having a clean, efficient air conditioning system is crucial. Saniservice understands this and offers a service that goes beyond just cleaning your AC. They provide a scientifically-backed, comprehensive solution that enhances not just the performance of your AC system, but also the overall air quality in your space.
So, if you're looking for an AC cleaning service in Dubai, make Saniservice your only choice. With their science-backed approach, dedicated research department, and commitment to continuous improvement, you can rest assured that you're getting the best service possible. Choose Saniservice—where science meets service.