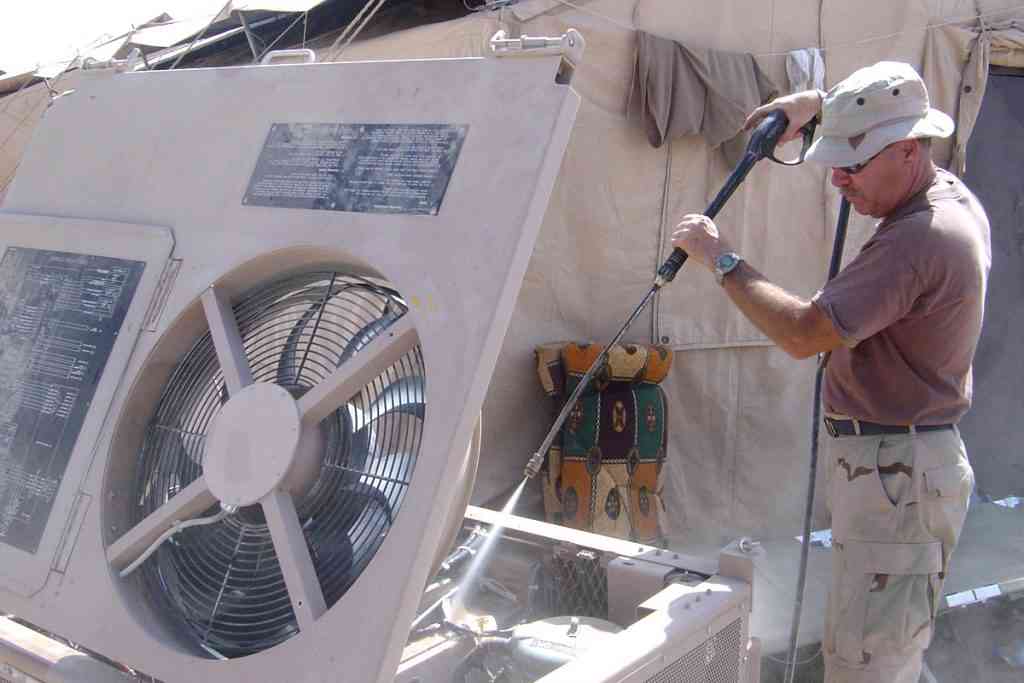 Dubai has no shortage of AC cleaning, duct cleaning and disinfection companies. The most important thing to do however is to choose a company that best fits your needs in terms of quality services and affordability.
The summer season in Dubai is the peak time when people need their air conditioning systems serviced. You may be melting away in the heat and you could swear that your AC is fixed on the lowest temperature; however, you still don't seem to get respite from the terrible heat.
Besides that, you feel like you're not getting fresh air and the indoor air quality in your home or office is at its worst. What do you do then? Or what is it that you are not doing right? These are not really the right questions you should be asking yourself.
You should ask questions like: how long is it since you had your AC and ducts cleaned? Where to find good AC cleaning, AC duct cleaning and AC disinfection companies? There are people that have never had their ACs cleaned or disinfected ever since they bought them. If you are one of them then it's high time you consider looking for good companies that offer air-conditioning cleaning in Dubai.
Why is it important to have AC Duct Cleaning & Disinfection done?
Most of us don't realize this but the need to have our ACs and Ducts cleaned and disinfected is just as important as breathing. What's even more important is that they are cleaned and disinfected on a regular basis. After all, our ACs and ducts actually affect the air we breathe. "Importance of Duct Cleaning in Dubai" cannot be overstated, believe us. It is an extremely important component of improving your indoor air quality and leading a healthy lifestyle.
Sooner or later as time goes by, our air ducts begin to collect a lot of dirt as they process a lot of air on a daily basis. Even if your duct system has sufficient filters in it, there is still a huge chance that some dirt particles escape. These dirt particles stick to the walls of the ducts, thus hampering smooth air flow. Now imagine the amount of dirt that accumulates when this happens every day.
Excess dirt and dust can also build up in air conditioning systems and ducts due to the holes and cracks that develop over time. For this reason, you will need to have those holes and cracks bunged with aerosol sealants once you've had your AC ducts and air conditioners cleaned.
This will help ensure that the amount of dust and dirt entering is reduced. Consequently, this also means the reduced frequency of how often you will need to have your ducts and ACs cleaned.
Of course, this will in turn help reduce costs immensely. However, this depends on where you live. For some people this implies 40% of savings on electricity bills, which is quite an impressive amount to save.
Good AC cleaning companies use state-of-the-art equipment and procedures to clean and disinfect air conditioners and ducts.
Their focus is always on how to improve the indoor air quality of the homes or offices of their clients. They also ensure that they are delivering appropriate services. They have a highly skilled workforce that is capable of handling AC problems no matter how serious they may be.
Find a good AC cleaning company right away to improve the indoor air quality of your home and/or office.