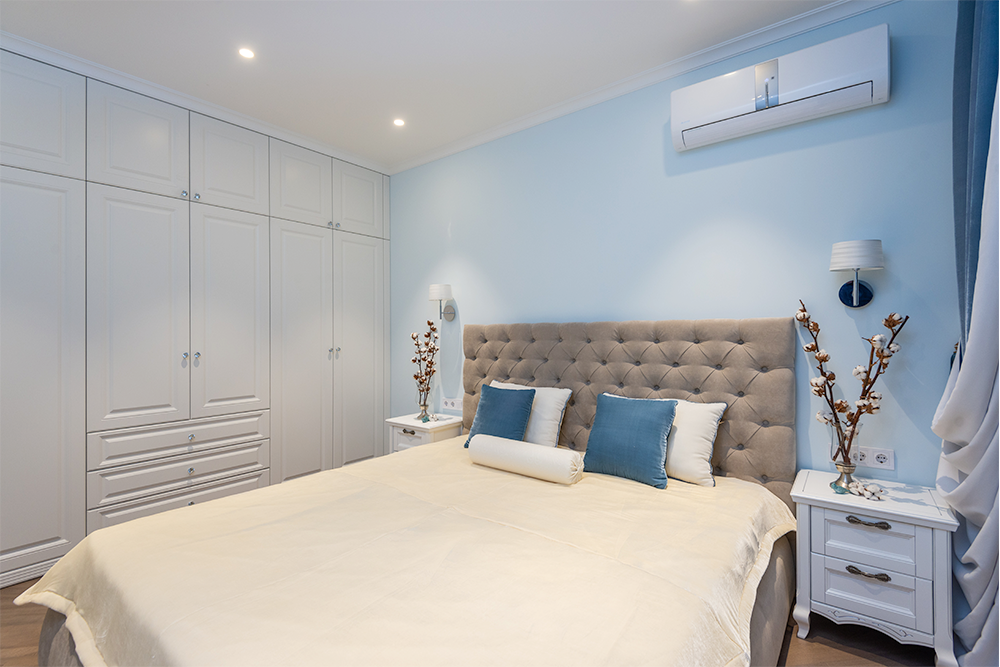 Have you ever found yourself booking a service that did not meet your expectations? This is very true especially when booking an ac cleaning service. There are a lot of companies out there offering this kind of service but only a few make it up to mark.
This article compares AC cleaning expectations versus ac cleaning reality to
AC Cleaning: Expectations
What should you expect when a professional ac cleaning company knocks on your door? Here is a list of things you should expect from a typical ac cleaning service:
What does the A/C servicing include?
Washing of air conditioner filter.
Wiping and cleaning of indoor ac unit surface..
Flushing the ac drainage system.
Checking the compressor for any damage.
Dusting out evaporator units
Checking ac gas levels
Testing ac electrical parts
Most ac cleaning companies do not include chemical disinfection as part of their ac cleaning package. However, other companies such as Saniservice offer chemical-free disinfection of ac units right after deep cleaning.
After a full ac cleaning service, your ac coils should look like this: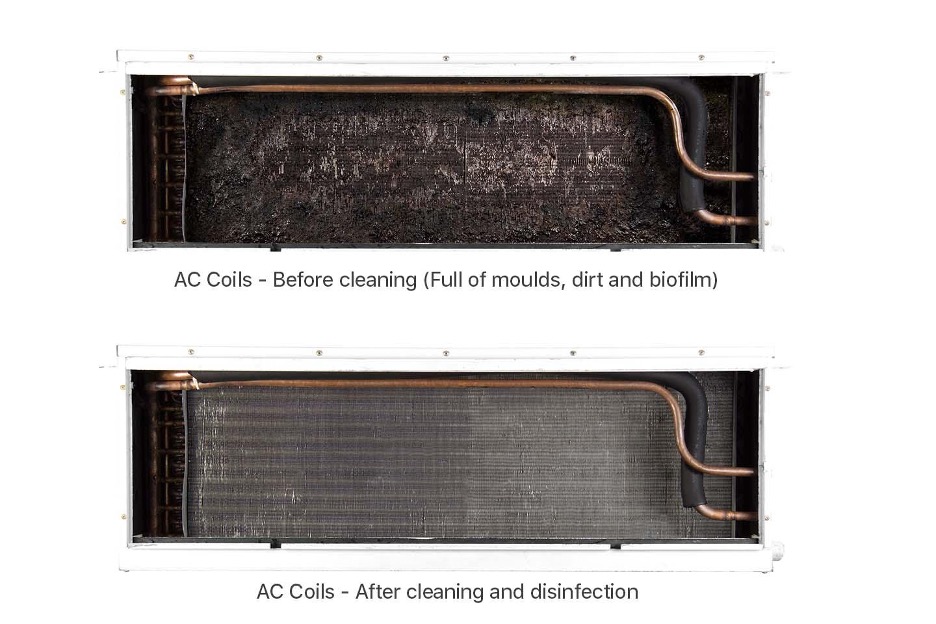 AC Cleaning: Reality
Sadly, the reality with most ac cleanings service providers is that they do not even follow proper cleaning and protocols during the service. They simply disassemble, wipe the grills and filters, wash the coils, and do a superficial duct cleaning.
By doing this, they are not deep cleaning the units and leaves residues behind. Without checking the thermostats and cooling, there is a huge possibility for molds to form. Molds in your ac system can lead to health problems within your family.
How Saniservice does AC Cleaning
At Saniservice, we follow a stringent 6-Step Process with our AC cleaning service:
1. Free AC Cleaning Inspection
Our team managers will conduct a free inspection of your property. Thereby doing a complete assessment of the specific course of action needed to perform a complete air conditioner cleaning.
2. Detailed AC Duct Cleaning Quotation
Upon careful inspection, a detailed quotation will be sent to you which includes the scope of work, number of technicians employed, and the estimated hours to be spent for the full ac deep cleaning service.
3. Comprehensive Air Conditioner Cleaning & Disinfection Process
The process will start with ac cleaning ac molds and removing dirt and grime. Then, proceed to the eco-friendly ac disinfection of ducts, filters and coils to kill bacteria and viruses.
Cleaning of AC Coil / Cleaning Condenser Coils
AC Vent Cleaning, Cleaning of AC Ducts
AC Drip Tray Cleaning & Disinfection
AC Deep Cleaning Service & Disinfection
4. Work Completion Report
A complete report including Before & After Photos of your ducts and vents will be submitted to showcase how the ac units have been sanitized and disinfected, from the only trusted ac duct cleaning company in Dubai.
5. Quality Assurance
After the service, the Quality Assurance officer will contact you to ensure satisfaction with our air conditioner cleaning service.