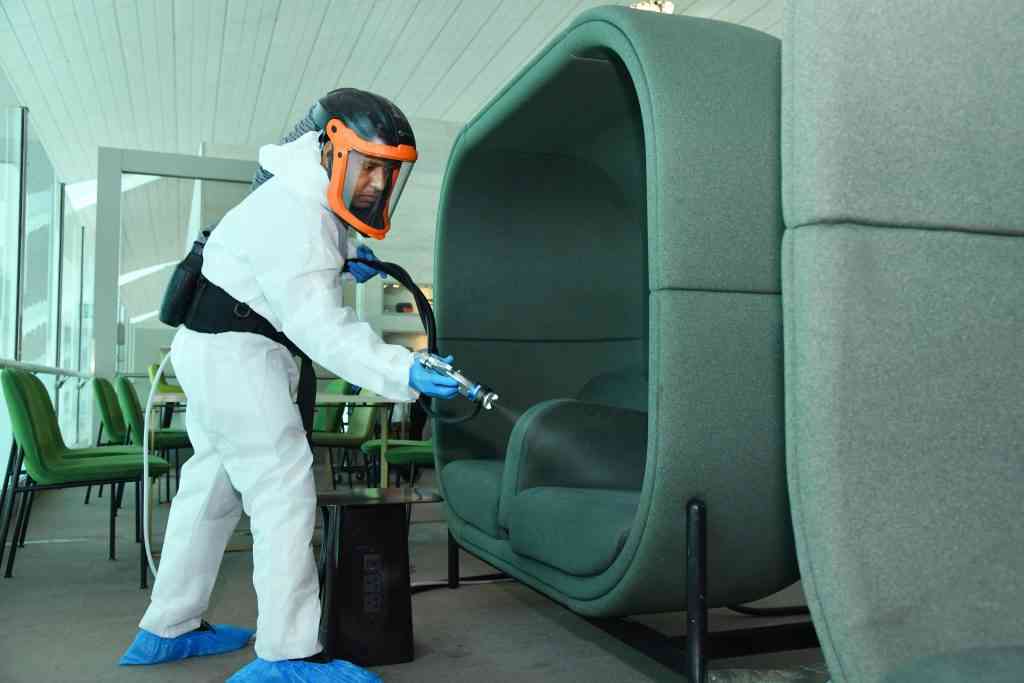 November 11, 2021, Dubai, UAE: As Dubai gears up to welcome millions of travelers due to the Expo 2020, Saniservice – the first and only ISO-certified disinfection company in the UAE, has partnered with marhaba, part of dnata, and one of the world's fastest growing passenger service, in providing long-lasting surface protection in all marhaba lounges at Terminal 3, Dubai International Airport.
The antimicrobial surface coating is a thin layer of protection added onto high-touch surfaces of marhaba lounges, ensuring surfaces are protected from re-contamination for 6 months.
Marhaba has been welcoming travelers landing in Dubai since 1991 and is currently celebrating its 30th founding anniversary.
"This partnership is a momentous milestone not only for marhaba, as they celebrate 30 years of providing excellent customer experience, but also for Saniservice, as we re-engineer surface hygiene solutions by providing antimicrobial coating. Thus, ensuring our commitment to health & hygiene," says Francois Larsen, Managing Director of Saniservice.
For over 13 years, Saniservice has continually expanded its horizons in the field of environmental hygiene services. Antimicrobial Surface Coating & Protection is a part of Saniservice's re-engineered Surface solutions, among key Air (AC Disinfection, Indoor Air Quality Testing), and Water (Water Tank Cleaning & Water Filtration) solutions.
Shahab Al Awadhi, Head of marhaba Global, said: "We've witnessed the evolution of airport travel experiences over the decades, and in the last year particularly there's been a focus on enhanced hygiene and passenger safety protocols. In Dubai, this has included bespoke adjustments. We have partnered with Saniservice to make sure that international visitors arriving in the UAE for Expo 2020 Dubai are provided with extra levels of comfort and assurance."